2020 summer come with lot of drama and stress. Hopefully everybody is well and safe and because the streaming network was always associate with relaxing, I mean we ourselves say a lot the term 'Netflix and Chill', so here I collected some chilling, calling funny or exacting shows, mainly about normal people.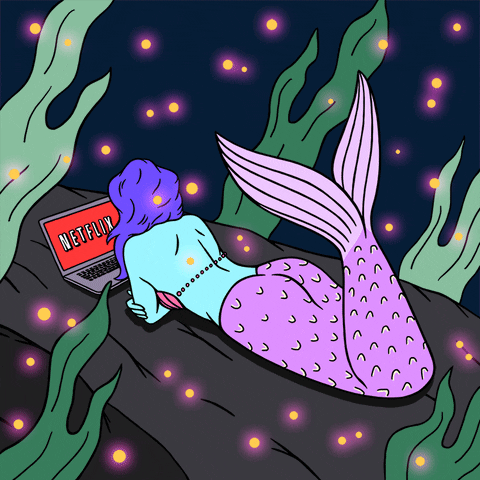 Love 101
The Turkeys series follows the life of a bunch of rulebreakers, who are fighting for their beloved teacher to stay in school. If the teacher moves to another city, the headmaster will kick them all out, so the four students need to find a way, to make her stay, and for that plan to work, they need Isik's help too.
Sweet Magnolias
The Netflix show based on the Sherryl Woods book series. It tells the story of three women Maddie, Helen, and Dana Sue, who decide to open a Spa together in their idyllic little town called Serenity. Sweet Magnolias is truly a feel-good Netflix show, little like Gilmore Girls.
Dark
The amazing German series third season is coming, and if you missed the first season it's time for you to catch up. At the beginning of the story only one boy went missing, but when the second one goes missing, Jonas whose fault that Mikkel is gone missing, starts to look for the boys, soon he finds a dark, dark world around himself.
Maniac
Maniac is magical, immersive, and beautiful. The two main characters Annie and Owen are played by Emma Stone and Jonah Hill. Two strangers are drawn to a mysterious pharmaceutical trial for a drug that will, they're assured, with no complications or side-effects whatsoever, solve all of their problems permanently. Things do not go as planned.
The Politician
People always say to dream big, fight and win, so in the end, is it matters at all if you pushed down a couple of hundred people on the way to the top? Payton Hobart has known since age seven that he's going to be President of the United States. But first, he needs to be elected to be the student president of, Saint Sebastian High School. The big question is not who wins the election, but what is gonna happen after the election.
Derry Girls
Derry Girls is a British sitcom created and written by Lisa McGee. It is set in Derry, Nortern Ireland in the 1990s.The sorty shows the personal exploits of a 16-year-old girl and her family and friends during the Troubles.
Grace and Frankie
This show feels so warm it was by the co-creator of Friends, Netflix original comedy GRACE AND FRANKIE stars Jane Fonda and Lily Tomlin as two women who form an unlikely bond after their husbands reveal they are gay and leave them for each other.
High seas
The High seas is a Spanish mystery series. It follows the story of two sisters Eva and Carolina, who are on the way to Brazil to start a new life after a family tragedy. On the ship, a girl dies but the real question is not that who killed the girl, but who is the actual victim?
Cable Girls
Lidia get lost on a train station went she was a child and spent a few months in prison on a false accusation. Everything was hard for her but life made her strong, and she is craving full independence, and power to control her own life. Throughout her fight for survival, she is brought together with four women through their work as telephone operators.